'High Society' fica em cartaz até o dia 27/02 e, por estar nas últimas semanas, tem ficado bem cheia. Ou seja, quem puder ir durante a semana certamente vai aproveitar com mais calma e ter a chance de assistir todos os videos.


'High Society' is on until 27/02 and, because its the final weeks, has been pretty busy. Those who can attend on weekdays might have a better experience and get the chance to watch all the videos calmly.


Um dos curadores, Mike Joy, também escreveu um livro sobre o assunto
'High Society' curator Mike Jay who also wrote a
book
on the subject
Uma dica final aos adeptos: essa é uma que pede uma session em casa (ou no parque) antes de entrar ;)
Boa Viagem!!


A final tip for those who dig it : this is one that calls for a session at home (or the park) before entering
Good trippin!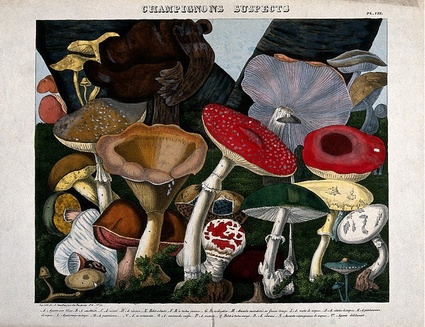 a maioria das fotos eu tirei
daqui
most pictures came from
here